Blogs
Get latest insights on what's trending in the HR world - Talent Search, Talent Assessments, Psychometrics, Employee Engagement, Appraisals & much more.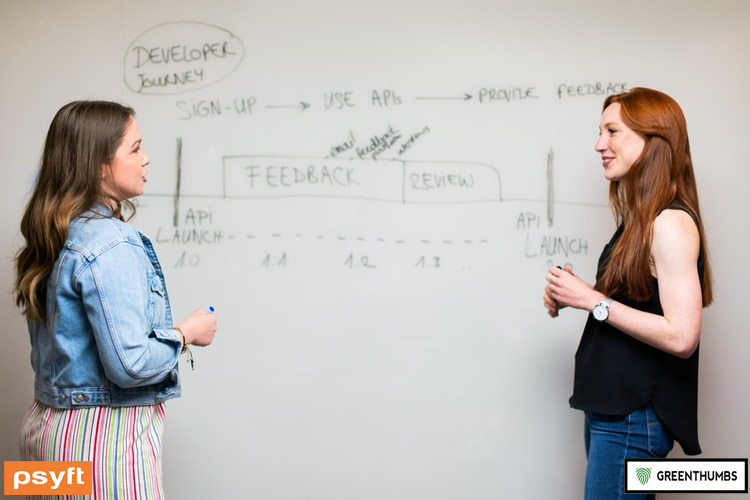 How can organizations make 360-degree feedback truly work?
Every aspect of human life is subject to progress and growth, and one thing which helps foster this is receiving constructive feedback.
Let's take the case of a student. All of us in our lives have been students at some point. Imagine if the report cards, tests and daily monitoring of our performance & behavior were missing; we would lack direction, motivation and would never have grown up to be educated and responsible adults!
The opinion we received included the feedback of our teachers, parents, etc all to ensure a holistic picture that would help us improve & progress.
360 degree feedback for any organization is exactly this and more. It takes into account the perspective views expressed by people from different walks of professional life – peers, managers, subordinates, clients and external stakeholders to assess the employee performance. This not only helps motivate employees but also helps them get better at their work and truly become role-fit.
This article will help you understand what is 360-degree feedback, benefits of using the 360 degree feedback system and what should organization do to make 360 degree feedback surveys truly work.
What is 360-degree feedback?
Simply put 360-degree feedback is a process by which an employee gets feedback from his or her co-employees, clients, managers and other stakeholders. The idea is to provide the employee with a balanced review of his or her performance, including skills, behavior, and competencies observed at her job. The inputs are generally both qualitative and quantitative. The quantitative scores are based on rating scales given on specific criteria of behavior or competencies. At Google, for instance, one of the ratings assigned is on delivery of quality results and rated between "below expectations" to "exceeds expectations".
Why should you use 360 Degree Feedback?
From removing biases to increasing work motivation, 360-degree can help the organization multi-fold if administered correctly. Here is a list of reasons why you should adopt 360-degree feedback for your organization:
It Helps Remove Biases
Did you have a teacher in school who did not particularly like you? Did you feel she deducted your marks on purpose? Well, the 360-degree feedback system ensures that such biases and opinions of one individual do not hamper the chances of deserving employees getting appreciation and promotion.
This is because it takes into account the observations and perceptions of co-workers, managers, internal customers, clients, and other stakeholders.
Improves Perception of Fairness among Employees
Employing multi-rater systems for feedback improves the perception of fairness, as they get a platform to express their feedback in an open and transparent manner. Which inturn leads to higher commitment towards the team goals and ensures better job performance.
Often 360 degree assessments are used to run performance reviews at work. 360 degree appraisals enable a full circle feedback and thus, making performance management more meaningful. Employees can see how their work and performance is perceived across different groups. It helps gain a better understanding of performance & behavior.
Motivates and Improves Employee Performance
Research suggests that this system is known to produce high-quality feedback. This enables managers to understand the strengths and weaknesses of the employee and accurately identify 'blind spots'. Thus, enabling managers and employees to work on 'weak areas', plan career progression steps and continuously improve performance.
Empowers Employees
There are many instances where employees may feel over-worked and are heard complaining that their "bosses" don't contribute to the project. This may lead to frustration and ultimately affect the quality of work. 360-degree feedback mechanism provides an opportunity for each member of the team to review and rate performance, of their managers, team members and others. Giving people a voice makes them feel empowered.
Creates a Culture of Openness
The transparency provided by this survey encourages conversation. Better communication between managers and employees leads to breaking of barriers. This openness leads to a cohesive and collaborative work environment where employees get along better.
Next Read: https://blog.greenthumbs.in/why-should-a-360-Degree-feedback-review-replace-annual-performance-reviews
Making 360 degree feedback truly work - Best practices to run 360-degree assessments:
360-degree assessments are costly and time consuming. If not done right, may result in confusion, friction among teams, mistrust, etc which can further lower employee morale and performance. It will also result in lower employee engagement.
Therefore, it's an imperative for managers to take this exercise. That being said, Greenthumbs brings you six best practices on how to make 360-degree feedback truly work.
Know what you are measuring
A lot of assessment goes to waste if the objectives are not set clearly and if the questions asked are vague and meaningless. The key is to ask questions that ask specific questions based on the core metrics to be measured.
Sensitize Employees
Often a survey fails because the employees think it's useless. To curb this, ensure the benefits and purpose of the survey are explained to the employees. This will ensure honest participation, and will make the data more reliable and relevant.
Ensure Confidentiality
Often team members and subordinates are reluctant in giving their true feedback, due to the fear of being identified, this happens especially in the case of giving feedback for your managers. Thus, maintaining confidentiality and anonymity is prime! You need to make your employees feel confident of the fact that their responses will not be identified.
Make it crisp and short
Filling out long survey questionnaire may get annoying, especially if it includes a lot of narrative questions. Ensure that the questionnaire is crisp and short, covering all vital metrics. Typically a survey should take around lasts for 15-20 minutes to complete, in order to avoid survey fatigue. Longer surveys may act as a deterrent considering we may have employee rating a more than one person. There could also be a tendency of respondents marking random options just to get over with the survey.
Focus on the positives
Many executives lose sight of why this survey is being done - they tend to zero in only on the deficiencies and show complete disregard for the hidden strengths. Though it's important to work on weaknesses and identify the performance gaps, but equally important is to appreciate strengths.
Thus, ensure that the feedback is presented to each individual in a manner that will help him or her in a constructive way.
Compile it in a report
This is a very crucial step as it involves presenting the data in an easy to read report. This involves enabling employees to compare themselves with the top 10 percentile.
It also involves highlighting the influence of managers. This will help the leaders realize how their actions affect subordinates.
Adopting these practices will help utilize the 360-degree mechanisms and lead to improved performance in employees.
Conclusion
Employee feedback is the most crucial input an organisation can receive to decide its future course of action and 360 degree feedback is one of the most suitable tool to receive employee feedback. It's essential to choose the right tool reap the benefits. Another pro tip is to ensure that the results are utilised by the organisation to chart career progressions of employees. This will not only help motivate them but also help retain them for long!