Blogs
Get latest insights on what's trending in the HR world - Talent Search, Talent Assessments, Psychometrics, Employee Engagement, Appraisals & much more.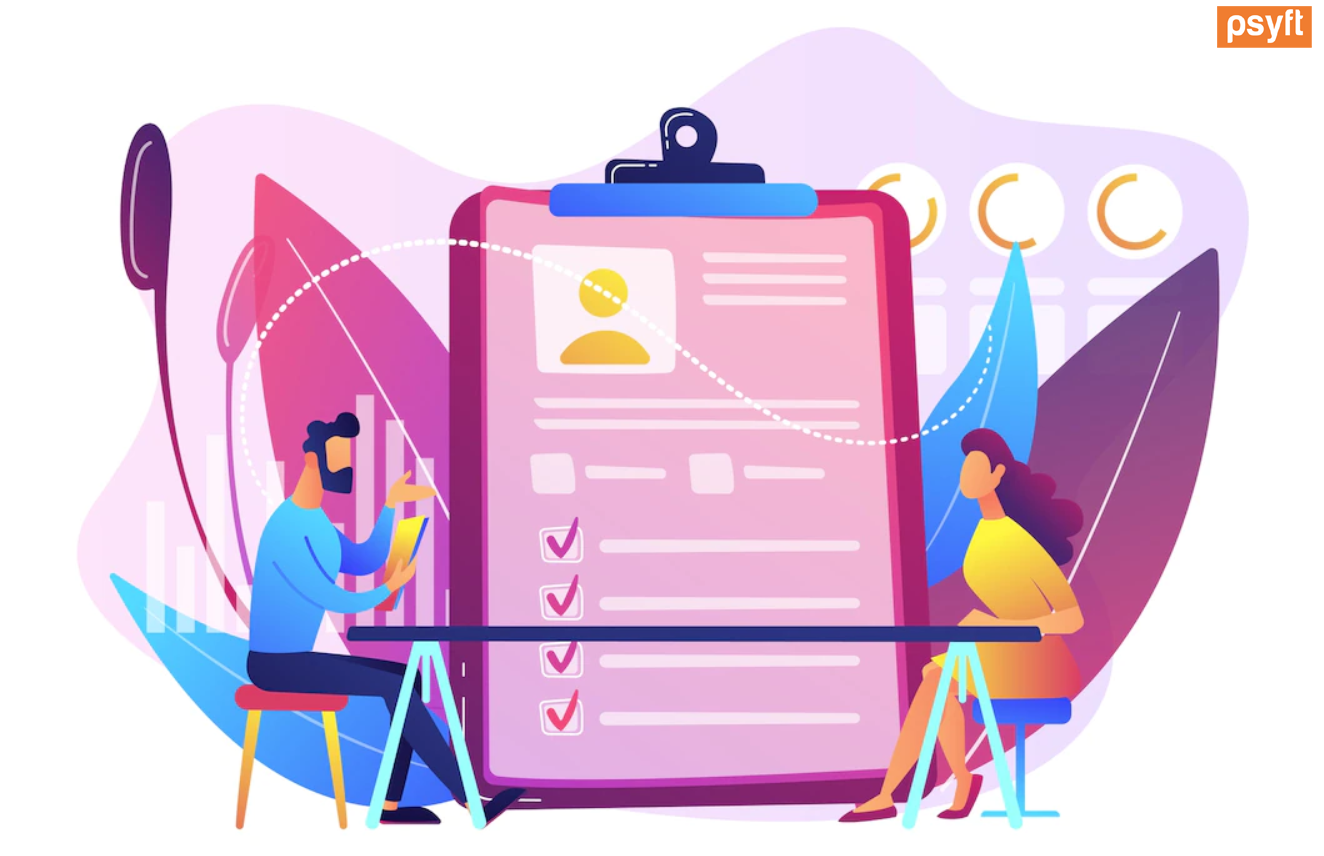 How to Bridge Soft Skills Gap Through Assessments
10th April 2022
Also known as "interpersonal skills" or " People's skills", soft skills are the attributes which help individuals interact and grow at the workplace.
Different from technical skills which vary from profession to profession, soft skills are desirable in all professions. These include critical thinking, analytical reasoning, effective communication, leadership, teamwork, public speaking, work ethic, time management and adaptability to diversity.
Soft skills are highly demanded in both customer-based services (B2C) and B2B marketplace, as both require team management and constant interaction either with colleagues or with customers.
Soft skills alone cannot guarantee a job for promotion without technical speciality but they can provide an edge over other candidates during recruitment. As technical skills solely cannot guarantee an individual's commitment to organisational goals.
In the changing workplace, there is a gap between the expectations of employees and what the young workforce is performing. They may be highly adapted to new technology but may lack an old school work ethic. This gap is known as the soft skill gap.
Soft skill gap and its implications
The soft skill gap could grow wider if not treated at the time and even challenge the sustainability of your organisation. The gap could exist because of reasons like inadequate training, education, mentorship, learning and development and lack of good work culture around the employee.
By bridging the gap you can ensure a better customer experience and a better integration in the workforce eventually resulting in a perfect cultural fit.
Assessment service at skill gap analysis tool
Skill gap assessment serves as a means to track the gap between the expected and presented performance of an employee. This helps HRs a way to identify the problem. After tracking the obstacle, they can address it with the help of upskilling, learning and development or reskilling.
Why assessments?
Help know your workforce

Assessments are useful in knowing the current position of your employees in the organisation. You can get insights about who has the best expertise in a respective area and where one lacks the most.

For example, X is good with handling team events whereas sucks in coordinating with clientele.

Upskilling accordingly

It helps employees to work in specific domains for better productivity and engagement. Upskilling is important to get better output for current and future roles.

Assessments can help prepare the best strategy for a project. After knowing the expertise you can allocate tasks accordingly.

Improve the future recruitment process and improve the existing employee engagement.
Provides a competitive advantage in the organisation.
Soft skills assessment techniques
The goal of soft skill assessment techniques is to identify soft skill gaps and to ensure better training and recruitment.
A roadmap to fill the soft skill gap
Step 1: Communicate effectively

Always provide constructive feedback to let them know how and where they have opportunities to improve. Assessments that provide a 360-degree analysis of an individual and his/her peers (perspectives from seniors, colleagues and supervisors) could be assessed to get a knack of core competence and soft skill gap in employees.

Define an organisational goal at the beginning of tenure, including your expectations from the employee as well as standards of evaluation.

Step 2: Training and mentorship

Training and development are necessary for today's ever-changing time and context. Consistently organise skill development sessions for the employees.

Certification courses like Professional Certified Marketer (PCM) or Project Management Professional (PMP) will help accelerate career growth. Online platforms have made everything easy, try to gain as much as possible.

Step 3: Personality assessment

Hard skills are concrete and can be learnt regardless of maladaptive behaviour and experience whereas soft skills are learnt and are influenced by various social situations and conditioning of an individual.

In this respect, personality tests become a mandatory assessment measure.

They help determine the personality type, characteristics and traits of an individual with ease and accuracy.

This helps HRs the right candidate for a job profile which eventually improves the overall productivity and engagement.

For existing employees, these insights help in reshuffling job profiles.

Step 4: Evaluate Results

Strategies and training programs won't make a difference if you are not assessing them consistently. Different employees have varied needs which also change with time. Choose a personalised training plan which suits them the best. The trick here is that there's no trick at all. You need to figure it out on your own.

Step 5: Continuous improvement process

Though evaluating soft skills objectively is a tough job. A continuous improvement process can help you establish learning outcomes. A specified plan to assess the gap, followed by training and mentorship to address the gaps and a recurrent evaluation process is all you need to be in the game.
The whole process is demanding and stressful but yields great results in the long run. Skill assessment techniques are necessary for a growth culture in the workforce in particular and the organisation in general. To cater for this need a collective effort is to be made from technical, management and executive support to address the soft skill gap.