Blogs
Get latest insights on what's trending in the HR world - Talent Search, Talent Assessments, Psychometrics, Employee Engagement, Appraisals & much more.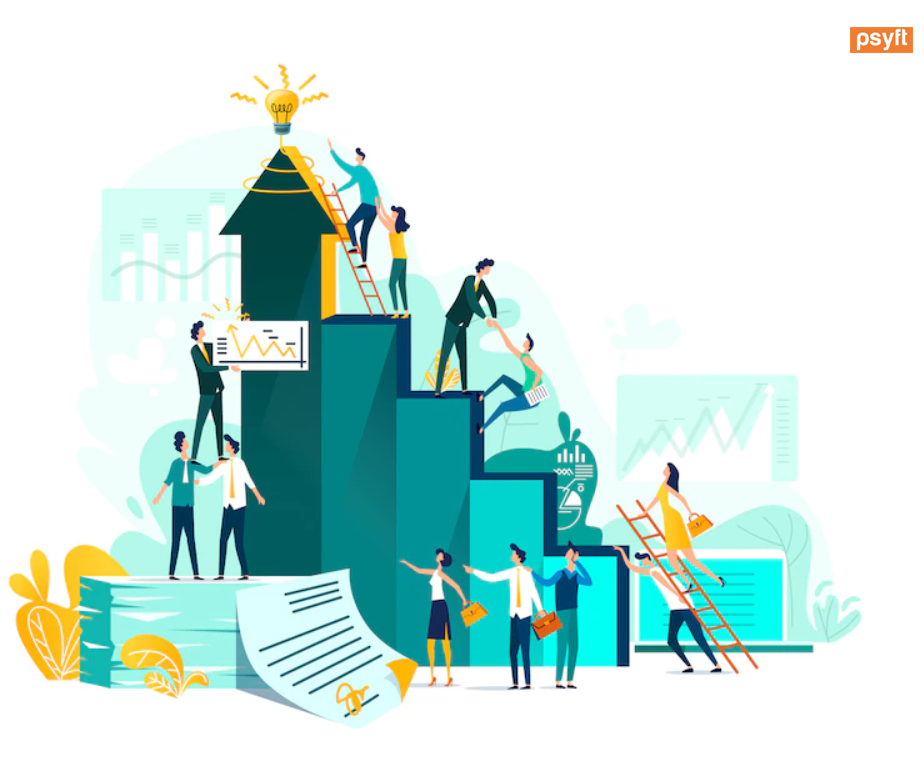 Is Employee Engagement Affecting Your Bottom Line?
2nd May 2022
Employee engagement is a significant topic in management theory and practice. Ultimately, an organization's success is determined by its employees, i.e., its workforce. It's due to the amount of effort and time they put in. Work is one of the most significant aspects of our lives, thus it should be something you enjoy or are content with in order to maximize productivity and growth. The progress in engagement of a company's personnel is crucial. It's worth noting that highly engaged workers have a 41% lower absenteeism rate and a 40% lower rate of quality flaws.
Employees that are Underperforming and Their Consequences
Employee dissatisfaction is a symptom of larger management and leadership concerns that must be addressed as soon as possible. Every organization has had an employee that is underperforming and incompetent to meet the company's operating needs. The hiring team's job is to limit the damage, but there's always a loophole since we're dealing with human beings. Researchers from Sheffield's Institute of Work Psychology studied manufacturing companies and discovered that people management methods were responsible for 18% of variance and 19% of profitability.
In large firms, a manager spends the majority of his time rectifying the consequences of an underperforming employee, resulting in lower production and cost performance, both of which are concerning for an organization.
Employee Personality and Engagement
When we think about how to make the hiring process more efficient, we also assume that they will be more productive when they are more engaged. However, It is not always dependent on the company's HR department, but rather on the employee's personality. There can be a lot of external motivation and incentives, and in the end, the employee's personality is what matters. According to research, roughly half of the results of involvement are positive.
Let's look at this through the perspective of an example. If you have a buddy who has told you that she despises her job. So it may be so because of one of the following two things: either the person isn't very excellent at her job or the job isn't very nice and the work culture isn't very good.
Increased levels of engagement can be achieved in a variety of ways.
1) Improvement Behavioral Culture

In terms of a corporation, there is a distinction between growth and improvement, both of which are critical. High sales, wonderful items, and extraordinary revenues are often associated with growth, however improvement is something different, constant. Growth is more of a step-by-step process. An organization's focus should be on continual improvement in order to achieve long-term success.

In the organization, there is already a hierarchy in place. Managers and executives are the ones in charge of making choices. Instead, a cultural shift that involves all departments in decision-making might be a positive step toward employee engagement.

2) Choosing the Right People

The hiring process' accountability is critical. Most businesses focus their efforts on improving infrastructure and generating sales, and they frequently overlook the hiring process. Their main focus should be on finding new talent, conducting interviews, and then hiring them. Match the person's skills to the employment role they're applying for. Allow time for your procedure and ensure that you have all of the resources you require. Identifying staff strengths and weaknesses and ensuring that they are addressed and sent to their well suited departments.

3) Feedback Mechanism

In order to gather insights, feedback surveys are highly important in determining the employee's weaknesses. If the survey is well-designed, it can provide valuable insight into the working person's perceptions, resulting in improved modifications, more productivity, and fewer absenteeism. Furthermore, conducting surveys demonstrates that employees' ideas are respected and essential. They have the ability to investigate employee issues and work to improve the culture and make developmental adjustments. Pulse surveys, sentiment analysis, employee NET promoter score, one-on-one meetings, and stay/exit interviews are some of the surveys available to gauge employee engagement.

4) Exit Interviews

Exit interviews are one of the most important aspects of the procedure. This goes into great detail about the organization's issues. Many times, employees will not speak up about the job's shortcomings because they are afraid of losing their jobs; however, when they are no longer concerned about their employment status, you can get the most honest criticism about the company and work to improve it and avoid such loopholes in the future. The importance of constructive criticism cannot be overstated. You may work toward higher employee retention if you address the issues ahead of time.

5) Rewards and Recognition

Recognizing and thanking someone for their hard work has been scientifically demonstrated to motivate them to work harder the next time. It keeps them focused on their work and driven to complete it. One of the things to keep an eye on is how to reward staff effectively without going overboard. All of this leads to increased productivity, employee retention, and appropriate employee engagement.

O.C. Tanner, a Great Place to Work-CertifiedTM company, investigated how managers may modify their environments to boost employee engagement.

"What is the most crucial thing that your management or organization now does that would allow you to create exceptional work?" asked one employee in a poll.

Respondents provided a variety of comments in their own words, but a clear trend emerged. According to 37% of respondents, more personal recognition, would motivate them to create better work more frequently.

6) Communication and a positive work culture

Employees are motivated to work when their employers communicate with them. Low office conflicts and banters helped to build a healthy work environment where employees care about the company. All of this contributes to a sense of belonging in the workplace, as well as a growing sense of trust.
Employee Engagement as an Example
Loreal created an employee onboarding tool in 2017 to assist recruits learn and appreciate the company's culture. You can adjust the workflow to fit your company's needs here. There was feedback, new information, and a slew of other features.
Employee Engagement has become increasingly important in the twenty-first century. In a digitized generation, making the hiring process run more smoothly is one of the main concerns, which has an impact on your bottom line. Such strategies can be quite effective when data and technology are used. When employees are more engaged, the organization as a whole grows more rapidly.