Blogs
Get latest insights on what's trending in the HR world - Talent Search, Talent Assessments, Psychometrics, Employee Engagement, Appraisals & much more.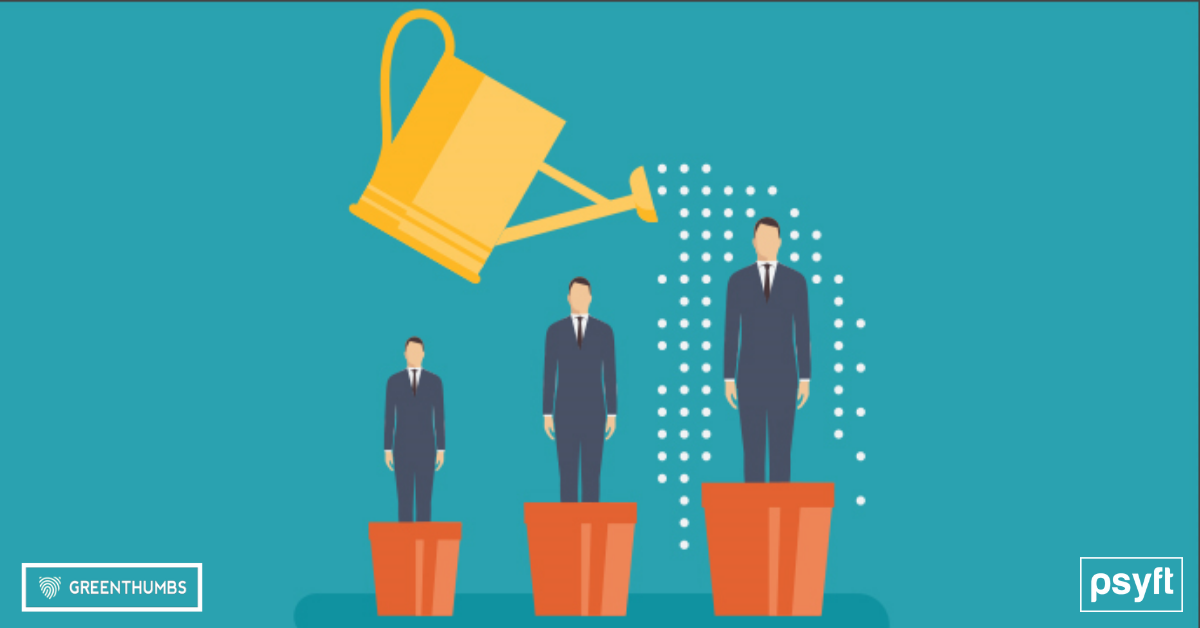 High Potential Employees - How to Find them, how to keep them
As per a study, high potential employees are at least 50% more valuable to a business than non-high potential workers.
In this highly competitive world where everyone tries to fit in, there are only a handful of people who have what it takes to stand out. They are the biggest asset for any company. These employees enhance the quality of work and play a vital role when it comes to mentoring and grooming yet another generation of leaders for the company. So, who are these high potential employees and how can companies retain them? Let's find out!
Who are High Potential Employees
High potential employees, aka HIPOs, are the star employees of their organizations. They are individuals who have ability, aspiration, and engagement to rise and succeed to more senior and critical positions. What makes them stand out is their skill, talent and determination. HIPOs have the capability to raise the performance bar of their co-workers & take organizational success to the next level. According to a research, high potential employees contribute nearly 90% more in achieving business goals.
How to identify High Potential Employees
One of the biggest talent search challenges for any HR is to identify the best lot of people for his/her organisation, recruit them and retain them. These High Potential Employees need to be spotted and nurtured in the right way to help them to actualize their potential and stay on with the organisation. Identification of High Potential Employees is paramount. However, traditional methods of identification no longer serve the cause, we have to characterize our parameters in accordance with the modern day scenario to identify these High Potential Employees who make the real difference.
It is a popular tradition where the thin line between potential and performance is looked over and which ultimately creates a ruckus. Performance is based on what you do, however, potential is based on what you could do. These two might look alike but in reality, are opposite ends of the spectrum. For e.g. just because someone excels at his/her job doesn't mean that he/she would be able to effectively manage and oversee others in the same role. Hence, emphasizing on potential is just as important as emphasizing on performance and it is not the same thing.
High Potential Employees are characterised by -
Aspiration: They proactively seek new challenges and appreciate constructive criticism regarding their performance simply because they 'aspire' to be better than what they are.
Ability: High Potential Employees are fast learners who welcome opportunities and recognize the value in augmenting their talents with new skills.
Engagement: High Potential Employees are exceptionally engaged employees that demonstrate a significant commitment towards ensuring the success of the company believing that it is greater than their own individualistic performance.
Create a Talent pool - Start looking for potential successors in each department within your organization to build talent pipeline and fill key leadership positions.
Set clear criteria for promotion that define explicitly what competencies to map with high potential. Use effective methods to assess performance in a transparent manner. Include succession planning tools to performance appraisals to continuously evaluate performance, commitment, and abilities of potential employees. A performance review tool such as the 360 Degree Appraisal providing both effective and holistic analysis is a useful tool that helps to identify hidden strengths and blind spots of employees, something that surely helps identify High Potential Employees.
Personality too is a good indicator of people's potential for a new role, especially when it involves leadership positions. Personality Tests like Hogan Assessment, MBTI, Psyft Personality Assessment (PPA) , etc help a great deal in recognising crucial aspects like ones' work behaviour, temperament, stress tolerance levels etc. A better understanding of these gives companies a heads-up in recognising the true potential of employees.
How to retain High Potential Employees
Many companies invest a lot of effort into recruiting hi-po employees, but struggle with retaining them. Because of their unique qualities, keeping high-potential employees engaged and retained is more important, and also more challenging. They can be easily disillusioned by poor management and a lack of opportunities for growth. And they can also more easily find employment elsewhere should they decide to move on. Just like orthodox measures don't work for the identification of a High Potential Employee, they do no good in the retention process as well. Simply paying more is undoubtedly a convenient measure from the company's perspective, however, today the needs are more dynamic than ever.
Run Structured Training Programs – These can be really helpful with retention. Value addition to on one's competencies, capabilities is one of the most basic acknowledgements of the importance of a person to an organisation. Regular training sessions or updated certifications programs focussing on core calibre, competencies of HIPOs helps them grow further and realise their true potential. Moreover, when employers continuously invest both time and money in training their employees, they realize that the company is also interested in the progress of their career and this has a positive impact on their performance & engagement levels.
Invest in their development - High Potential Employees never shy away from additional responsibility. They need highly challenging development opportunities that allow them advance their career. This may come in form of tougher projects or special duties. Think about other types of learning and employee development opportunities in addition to certifications or employee training programs, like sending them abroad for assignments and projects. Identify roles that can be handled by these employees. What's also important is to provide them with a supportive environment to mitigate their risks and drive success. Aditionally, involving them in planning these development initiatives, acts as another retaining initiative.
Run a pulse survey / Employee Engagement Survey : It is important to understand how your high potential employees feel about their company. What are the reasons that will make them stay back & continue and what would lead them to quit. An employee engagement survey or a brief pulse survey, would help companies understand the key areas to focus on in order to provide a working culture that is conducive to high performance and better business outcomes. HIPOs will then be able to perform to the best of their capabilities and prove their metal.
In essence, high-potential employees like their work, are open to additional responsibilities, are ready go the extra mile for their company and see their future with it. Creating an environment that would not just suit them, but, help them be the best version of themselves should be a matter of utmost priority for the company. It's time to identify and nurture your high potential employees and maximize your productivity.